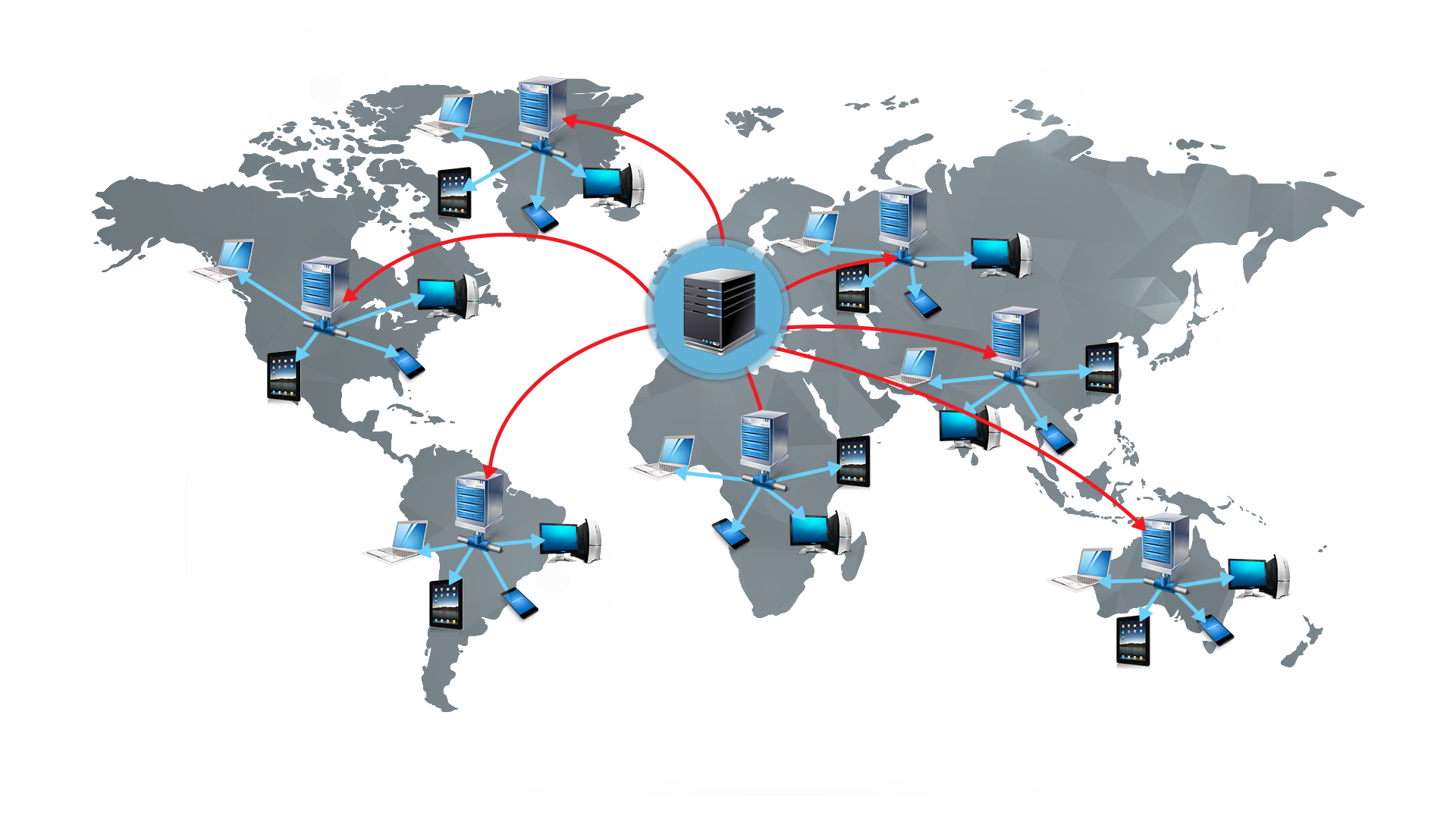 CDN / CONTENT DELIVERY NETWORK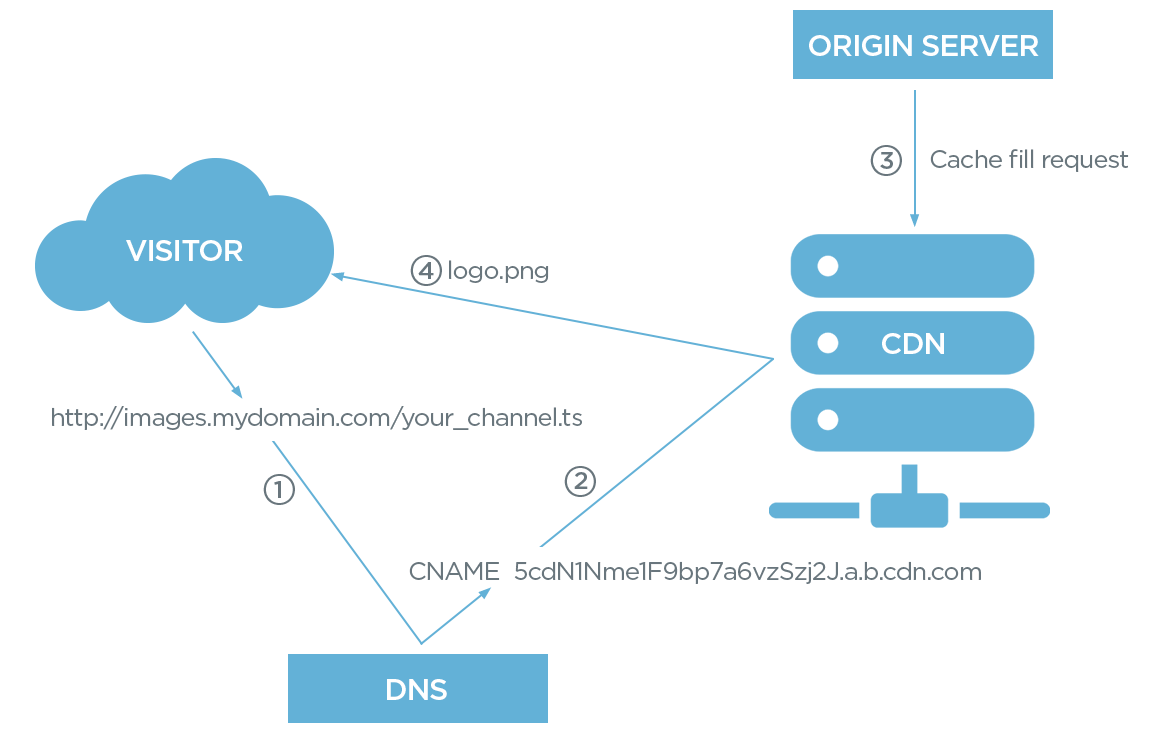 OUR NETWORK
Unlike traditional Content Delivery Networks (CDNs), which were initially built for static content delivery and tried to adapt their existing technology for live streaming, our CDN was built from the ground up to provide optimal video streaming.
WE CREATED AN ENTIRELY NEW STREAMING ARCHITECTURE
purpose-built to address the intricacies of live streaming, which lets us provide pristine video quality to viewers worldwide near-instantly.
IT IS FAST! NO, IT IS REALLY FAST!
Slow video loading is one of the biggest causes of viewer abandonment. Our route-optimization system is specifically tuned to find the fastest and highest quality path to the viewer, ensuring rapid loading times in every part of the world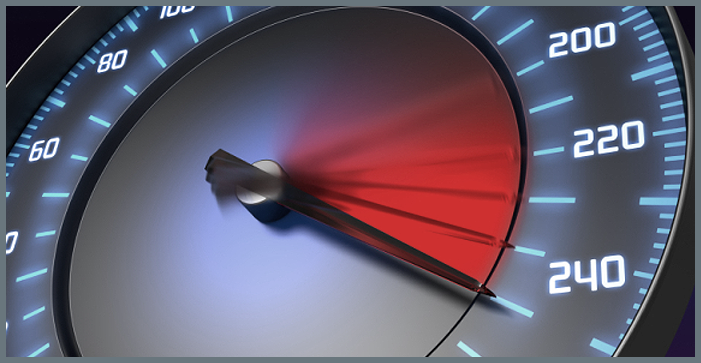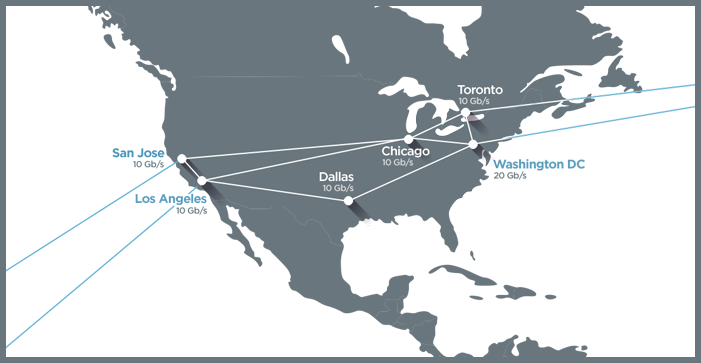 IT IS STABLE!
We operate our CDN and cloud services from our primary data centers in Vienna (Austria), where we have direct access to all major internet backbones. Unlike traditional CDNs, who host servers in the data centers of other companies, we have direct control over the entire CDN infrastructure, with staff on site to provide near-instant support.
IT IS SCALABLE!
Planning a live event with a large number of concurrent viewers? Concerned about the impact future subscriber growth may have on your services? Rest assured that with a 10Gbps server architecture and direct connections to the largest internet exchanges in the world, our CDN can scale comfortably and quickly.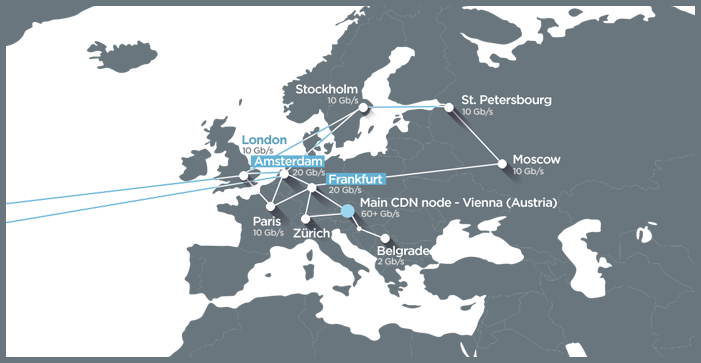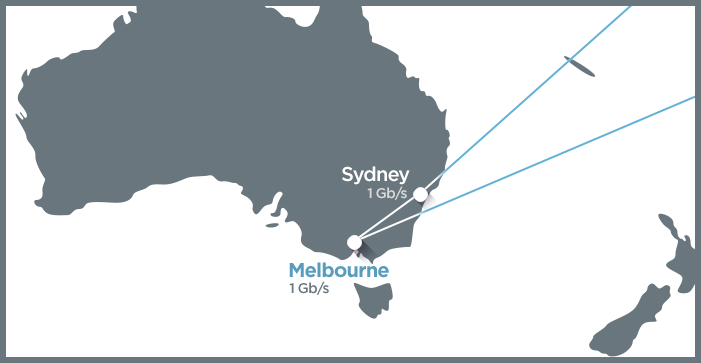 IT IS VERSATILE!
Our excels at streaming live and VOD content of all formats. It also supports a powerful suite of cloud services, including content management, linear stream playout, transcoding, and more.
OUR MAIN NETWORK HUB
…is located in our own Tier3 Data Center in heart of Vienna. Platform itself is hosted on premium HP and IBM servers and our edge servers are running on world known HP Blades. Best quality of our hardware is your guarantee that your service will be online 24/7